Church Of Christ at Fairfield
Are you close to
God

?

We would be glad to help you come closer...
To contact by telephone, please dial (931) 729-5142, then the extension shown below.
Elders
Staff
Deacons
If you would like to contact the website administrator with comments / information / suggestions about the website, please click here to send an email to the webmaster.
Contact

page for the Church Of Christ at Fairfield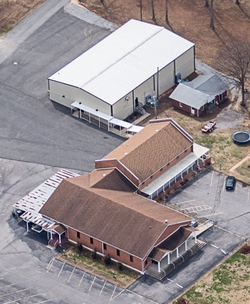 TELEPHONE:
(931) 729-5142 Office
(931) 492-9436 Fellowship Hall
(931) 729-9846 Family Line
Family line is a news and information line for our church members, and is updated daily.

MAILING ADDRESS:
Fairfield Church of Christ
1860 Hwy 100
Centerville, TN 37033

View Directions